Good times all around! We were an Official Showcase Artist at International Bluegrass Music Association's annual conference, and then we performed at the Wide Open Festival on Saturday.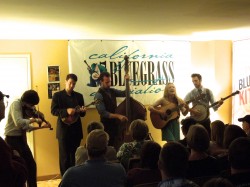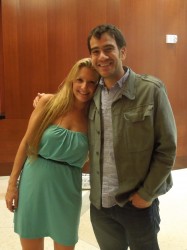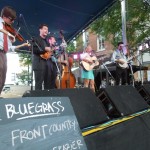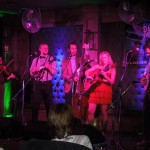 Loved our showcases at California Bluegrass Association's exquisite & enthusiastic suite. Congrats to Noam Pikelny, Banjo Player of the Year! Thanks Crescendo Artists, our booking agency out of Colorado, who hosted us for their showcase at Architect Bar Thursday night. What a cool hang! Next up, running down the sidewalk at midnight (with heavy Calton Cases) for Musicians United showcase following Jim Lauderdale!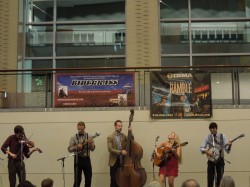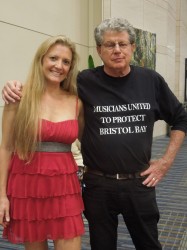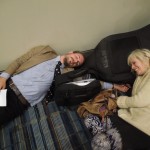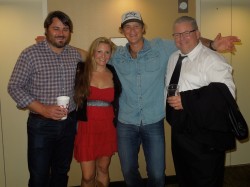 The band & crew may have collapsed in exhaustion after a long day, which included a video shoot, Gig Fair, and a full day of manning our lovely trade show booth, but several of us made it up to infamous Marriott 3rd floor for picking & socializing at the various hospitality suites. Saturday brought the guitar workshop, with Kenny Smith, Allen Shadd, & Rebecca Frazier.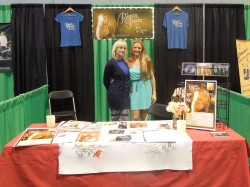 The workshop brought a few surprises including a special request for my own "Virginia Coastline." The workshop was also an awesome reminder of why I used to learn so many Kenny Smith solos when I lived in Colorado. That man's tone, artistry, and creativity is fully unique. What a blessing to get paired with him again this year. Somehow I also hadn't realized that Kenny picks a '35 D-18! Pretty amazing. 🙂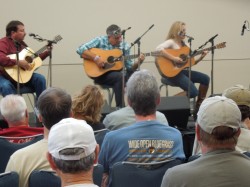 We loved our other showcases- Pour House, Kings, Convention Center, and Boston Bluegrass Union. We also owe a huge thanks to my pal Cassie, who came along and helped with the booth, merchandise, and overall moral support. It was a great week! Thanks to everyone who made it happen!