- Hit & Run -
PHOTOS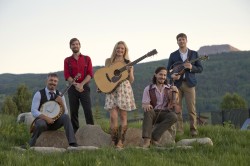 AUDIO
Please make a selection below to listen to featured tracks.
WITHOUT MAPS OR CHARTS

BEAUTY FADES

Hardwood Floor
https://rebeccafrazier.com/wp-content/uploads/2013/02/hardwood_floor.mp3

No HTML5 audio playback capabilities for this browser. Use Chrome Browser!




Trouble and Pain
https://rebeccafrazier.com/wp-content/uploads/2013/02/trouble-and-pain.mp3

No HTML5 audio playback capabilities for this browser. Use Chrome Browser!




LIVE

How I Curse That Man Space Jam Medley
https://rebeccafrazier.com/wp-content/uploads/2022/06/13-How-I-Curse-That-Man_Space-Jam-Medley-Northwest-String-Summit.m4a

Keys to the Kingdom
https://rebeccafrazier.com/wp-content/uploads/2022/06/10-Keys-to-the-Kingdom-Northwest-String-Summit.mp3

No HTML5 audio playback capabilities for this browser. Use Chrome Browser!



| | |
| --- | --- |
| BIOGRAPHY | |

Rebecca Frazier and Hit & Run, a high-energy 5-piece, female-led bluegrass & beyond show, power-packed with flatpicking, will announce a new album to be released in summer '23. The record, produced by legendary Bill Wolf (of Grateful Dead and Tony Rice fame), includes the talents of Béla Fleck, Sam Bush, Stuart Duncan, Barry Bales, Ron Block, Scott Vestal, Josh Swift, Paul Franklin + more.
Hit & Run launched as a touring project out of Colorado in 2001, as the only band ever to win the three major national bluegrass band competitions at Telluride, Rockygrass, and SPBGMA festivals.The band has toured throughout 41 states and Canada since 2002. After migrating to Nashville in 2007 with two studio albums under their belts, journalist Craig Havighurst dubbed the band "East Nashville real deal bluegrass."
Rebecca Frazier broke new ground as the first woman on the cover of Flatpicking Guitar Magazine in 2006 and the first woman nominated for SPBGMA Guitar Performer of the Year in 2018 & 2019. Paste Magazine deemed Frazier one of '7 Women Smashing the Bluegrass Glass Ceiling' in 2017.
With the release of her successful album When We Fall on Compass Records in 2013, Frazier rebranded her touring identity to include her own name. Grammy Award winning musician Alison Brown hails Frazier by saying, "Rebecca Frazier is a triple threat.  She is a wonderfully engaging singer, a compelling songwriter and an accomplished guitarist to boot.  All of these talents came together to dazzling effect on When We Fall.  I'm proud of Rebecca for what she's achieved, for her tenacity in pursuing her dream, and for recording one of the best bluegrass albums of this decade."
"I've worked with Rebecca for several festivals, and her masterful guitar work & exceptional vocals never disappoint. She attracts some of the best musicians on the planet to her band. In September 2022, Rebecca Frazier + Hit & Run headlined our Yellowstone Harvest Festival, and their performances were stunning." ~Kelly Eastes, Yellowstone Harvest Festival. Bozeman, MT & Beartrap Summer Festival. Casper WY
BAND MEMBERS

Rebecca Frazier

Rebecca Frazier began playing guitar professionally in Telluride, Colorado, in the late 90's. Frazier came to national attention in 2006 as the first woman on the cover of Flatpicking Guitar Magazine, and after moving to Nashville in 2007, she was recognized as "a genuine triple threat as a singer, songwriter, and flatpicking guitarist" (Nashville Scene). The Virginia native was picked up by Compass Records for her flatpicking/songwriting solo showcase When We Fall (2013). The album received heavy airplay on SiriusXM Radio and peaked at #3 on the national Roots Music Report Chart. In 2018, Frazier became the first woman to be nominated for SPBGMA Guitar Performer of the Year and was nominated again in 2019. Paste Magazine deemed Frazier one of "Seven Women Smashing the Bluegrass Glass Ceiling" in 2017. Other honors include Frazier's featured appearance singing and playing "Keep on the Sunnyside" on Hank Williams' biopic, the 20th Century Fox The Last Ride movie soundtrack released by Curb Records in 2012, and Frazier's 2009 IBMA Recorded Event of the Year award for her work on the Daughters of Bluegrass' Bluegrass Bouquet. Frazier is a founding member of Hit & Run, the first and only band to win all three high-profile bluegrass band contests—Telluride (2003), Rockygrass (2002), and SPBGMA (2005) Festival Competitions. Dubbed "East Nashville real deal bluegrass" by journalist Craig Havighurst, the band has toured throughout 41 states and Canada since 2002 and has performed as Rebecca Frazier and Hit & Run since 2013. Frazier earned a B.A. in Music from the University of Michigan and studied guitar at Berklee College of Music. She has taught workshops across the U.S. and Canada since 2005, and was on staff at Nashville Music Academy from 2008 to 2021.

Flatpicking Guitar Magazine writes "Although she has achieved great success, Frazier continues to be passionate about her music and guitar playing. Her journey is one that should serve to inspire any guitar player, singer, or songwriter."

Isaac Eicher, Mandolin


Originally from Tulsa, Oklahoma, Isaac Eicher has inspired many mandolin players with his genre-bending mandolin mastery. He began his early career largely in a bluegrass context, and twice won the National Mandolin Championship in Winfield, KS, as a teenager in 2006 and then again in 2017. After winning Colorado state championships at Rockygrass (mandolin, guitar) he gravitated toward the sounds of gypsy jazz, bebop, and latin jazz on the acoustic mandolin incorporating modern mandolin technique. Isaac's style draws inspiration from traditional musical language in such a way that allows the mandolin to transcend its standard settings and idiomatic restraints. In addition to studying music, Isaac received a B.A. in Spanish from the University of Oklahoma and spent a year of intensive language study in Valencia, Spain. This allowed him the opportunity travel to Europe with his mandolin playing and making musical friends in Spain, France, Italy, Germany, Ireland, and Scotland.

Mike Sumner, Banjo


Mike Sumner is an Indiana native currently living in the Nashville area.  By day he is an IT director for a Nissan company and in his spare time he pursues his passion…playing bluegrass.  He started playing banjo at a young age and is a two-time National Banjo Champion (2001 and 2007). He also won the banjo championships at Rockygrass and Merlefest. He has toured with Jim Lauderdale, Dale Ann Bradley, Billy Droze, Randy Kohrs, Detour, and Donna Ulisse. 

Erik Alvar, Bass

Bassist Erik Alvar is a graduate of Florida State University with a Bachelor's in commercial music and a Master of Fine Arts in Bass Performance. His resume includes touring acts such as Billy Strings, Nefesh Mountain, The Roys, Aaron O'Rourke Trio, Grant Peeples, and others. He was selected for the 2013 Acoustic Music Seminar at the Savannah Music Festival where he worked with world-class musicians such as Mike Marshall, David Grisman, Jerry Douglas, Darol Anger, and Julian Lage. Stylistically he is rooted in jazz & bluegrass, but he has an affinity for other styles including Americana and old time.

Nate Leath, Fiddle

Nate Leath grew up in Hickory, North Carolina, a town in the heart of bluegrass and old-time music country. Nate picked up his first fiddle at age eight after admiring one on his grandmother's wall. His virtuosic skills quickly became apparent, and three years later, at age eleven, Nate won the adult bluegrass fiddle contest at the renowned Galax Old Time Fiddlers' Convention, becoming one of the youngest winners of what is widely considered the Super Bowl of fiddlers' contests. Nate is known for his creativity, technical skills, and versatility, and for exploring many styles beyond bluegrass. Nate has performed and recorded with a number of traditional and progressive bluegrass and old-time bands, as well as such genre-busting groups as David Grisman Quintet, Old School Freight Train, Love Canon, and artist Sierra Ferrell.
TOURING HISTORY

Alabama
Private Event ♦ Eufala
Arizona
4 Corner States Bluegrass Festival ♦ Wickenburg
Orpheum Theater ♦ Flagstaff
Future Studios ♦ Sedona
Prescott Bluegrass Festival ♦Prescott
California
High Sierra Music Festival ♦ Quincy
Summergrass San Diego Festival ♦ San Diego
Freight & Salvage ♦ Berkeley
Oaksongs Music Society Concert Series ♦ Redding
Redwood Bluegrass Assn. Concert ♦ Mountain View
Bluegrassin' in the Foothills Bluegrass Fest ♦ Plymouth
Sweetwater Saloon/Bluegrass Gold Concert Series ♦ Mill Valley
Boulevard Music ♦ Culver City (L.A.)
Don Quixote's Music Hall ♦ Felton
McGrath's Pub ♦ Alameda
The Attic ♦ Santa Cruz
Last Day Saloon ♦ Santa Rosa
Colorado (select venues)
Telluride Bluegrass Festival ♦ Telluride
Rockygrass Bluegrass Festival ♦Lyons
Durango Bluegrass Meltdown ♦ Durango
Midwinter Bluegrass Festival ♦ Denver
North Fork Valley Bluegrass Festival ♦ Hotchkiss
High Mountain Hay Fever Bluegrass Festival ♦ Westcliffe
Boulder Theater ♦ Boulder
Aggie Theater ♦ Fort Collins
Fox Theatre ♦ Boulder
Bluebird Theater ♦ Denver
Gothic Theater ♦ Denver
Chautauqua Auditorium ♦ Boulder
Silverthorne Pavilion Theatre ♦ Silverthorne
Swallow Hill Music Hall ♦ Denver
Abbey Theater ♦ Durango
Mishawaka Ampitheatre ♦ Fort Collins
Bluegrass On the River Festival ♦ Pueblo
Fillmore Auditorium ♦ Denver
Sunlight Bluegrass Festival ♦ Glenwood Springs
Charles Sawtelle Memorial Mtn. Jam ♦ Gold Hill
Keystone Bluegrass & Beer Festival ♦ Keystone
Swallow Hill Bluegrass Festival ♦ Denver
Sundance Bluegrass Festival ♦ Fort Collins
Sunnyside Music Festival ♦ Denver
Gunnison Performing Arts Center ♦ Gunnison
Sheridan Opera House ♦ Telluride
Fly Me to the Moon Saloon ♦ Telluride
Strings in the Mtns Music Festival ♦ Steamboat
Sylvan Dale Father's Day Festival♦Loveland
Aspen Highlands Brew Fest ♦ Aspen
Aspen Bluegrass Sundays Series ♦ Aspen
Boulder Creek Festival ♦ Boulder
Gold Hill Inn ♦ Gold Hill
Avogadro's Number ♦ Fort Collins
O'Dell Legacy Park w/ G. Love ♦ Fort Collins
Left Hand Grange Hall ♦ Niwot
Greeley Bluegrass Roundup Festival ♦ Greeley
Acoustic Café ♦ Nederland
Little Bear Saloon ♦ Evergreen
Buffalo Rose Country Music Hall of Fame ♦ Golden
Haggard's Black Dog Saloon ♦ Durango
Steve's Guitars ♦Carbondale
Bongo Billie's Salida Café ♦ Salida
Storyville ♦Durango
Southern Sun Pub & Brewery ♦ Boulder
CAIC Avalanche Jam ♦ Golden
Mary's Lake Lodge ♦ Estes Park
Millennium Harvest House ♦ Boulder
Microbrews for the Environment ♦ Boulder
Cervantes Masterpiece Ballroom ♦ Denver
Hodi's Half Note ♦ Fort Collins
Longmont Library Summer Concert Series ♦ Longmont
Meeker Range Call July 4th Celebration ♦ Meeker
Wild Creek ♦ Winterpark,
Conor O'Neill's ♦ Boulder
Oskar Blues ♦ Lyons
Canon Rose Acoustic Society ♦ Canon City
Kaddy Shack Bluegrass Breakdown ♦ Lafayette
Rogers Hall/High Street Concerts ♦ Lyons
Loveland Summer Concert Series ♦ Loveland
Nissi's ♦ Lafayette
Lakewood Summer Concert Series ♦ Lakewood
Alamosa Summer Concert Series ♦ Alamosa
Center for the Arts ♦ Crested Butte
Sherpa & Yeti's ♦Breckenridge
Club 8150 ♦ Vail
Red Sky Ranch ♦Wolcott
Hotel CO/Blue Heron Concert Series ♦ Glenwood
KAFM Radio Concert Series ♦ Grand Junction
Swing Station ♦ LaPorte
Connecticut
Strawberry Park Bluegrass Festival ♦ Prescot
Podunk Bluegrass Festival ♦ East Hartford
Georgia
Hoofer's Bluegrass & Gospel Barn ♦ LaGrange
Red Light Café ♦ Atlanta
Blue Ridge Harvest Fest ♦ La Fayette
House Concert ♦ Decatur
Idaho
Knotty Pine ♦ Victor
Private Event ♦ Island Park
Illinois
Bluegrass Legends Series ♦ Evanston
Martyr's ♦ Chicago
Indiana
Bean Blossom Music Festival ♦ Bean Blossom
Tri-State Bluegrass Festival ♦ Kendallville
Rockin' & Rollin on Roosevelt Hill ♦ Richmond
Kentucky
Poppy Mountain Bluegrass Festival ♦ Morehead
IBMA World of Bluegrass ♦ Louisville
Uncle Pleasant's ♦ Louisville
Intermezzo Café at Actor's Theatre ♦ Louisville
Maine
Ossipee Valley Bluegrass Festival ♦ Cornish
One Longfellow Square ♦ Portland
Massachusetts
Iron Horse ♦ Northampton
Cantab Lounge ♦ Cambridge
Michigan
Niles Bluegrass Festival ♦ Niles
The Ark ♦ Ann Arbor
Elderly Instruments ♦ Lansing
Niles Concert Series ♦ Niles
Minnesota
Lonely Pines Concert Series ♦ Minneapolis
MBOTMA Concert Series ♦ Duluth
Lonely Pines Concert Series ♦ Mankato
Masters Weekend: North Shore Music Assoc ♦ Cook
County (Lake Superior)
Missouri
Silver Dollar City Bluegrass Festival ♦ Branson
Lathrop Bluegrass Festival ♦ Lathrop
SPBGMA May in Missouri Festival ♦ Kirksville
Montana
Bitterroot Bluegrass Festival ♦ Hamilton
Last Chance Gulch Bluegrass Festival ♦ Helena
Cicel Recital Hall/Yellowstone Bluegrass Assoc ♦ Billings
Petro Theatre/Yellowstone BG Assoc ♦ Billings
Crystal Theater ♦ Missoula
Downtown Tonight Concert Series ♦ Missoula
Pilgrim Congregational Church/Bozeman Folklore
Society♦Bozeman
Flanagan's Central Station ♦ Whitefish
Big Mountain Resort ♦ Whitefish
Miller's Crossing ♦ Helena
Charlie's Place ♦ Babb
Isaak's ♦ Craig
New Mexico
Wildlife West Bluegrass Fest ♦ Edgewood
Cowgirl Hall of Fame ♦ Santa Fe
Albuquerque BioPark ♦ Albuquerque
New York
Grey Fox Bluegrass Festival ♦ Ancramdale
Knitting Factory ♦ New York
Nevada
Acoustic Routes ♦ Las Vegas
Crystal Bay Casino ♦ Crystal Bay (Tahoe)
East Las Vegas Community Ball ♦ Las Vegas
Blue Angel Coffeehouse ♦ Reno
North Carolina
Smilefest ♦ Lake Toxaway
Grey Eagle ♦ Asheville
Barley's Taproom ♦ Asheville
Brewgrass Festival ♦ Asheville
Six String Café ♦ Cary (Raleigh)
Boone Saloon ♦ Boone
Ziggy's ♦ Winston-Salem
The Pour House ♦ Raleigh
Ohio
Appalachian Uprising ♦ Scottown
Oklahoma
The Blue Door ♦ Oklahoma City
Oregon
Northwest String Summit ♦ North Plains
Mount Hood Bluegrass Festival ♦ Hood River
Nehalem Bay Winery Bluegrass at the Beach Concert ♦ Nehalem
The Good Foot ♦ Portland
The Mississippi ♦ Portland
Sam Bond's Garage ♦ Eugene
Pennsylvania
Gettysburg Bluegrass Festival ♦ Gettysburg
Smoked Country Jam Bluegrass Festival ♦ Loganton
Tin Angel ♦ Philadelphia
South Carolina
Barley's Taproom ♦ Greenville
The Pour House ♦ Charleston
University of South Carolina ♦ Columbia
South Dakota
Black Hills Bluegrass Festival ♦ Rapid City
Tennessee
Blue Plum Music Festival ♦ Johnson City
Dumplin Valley Bluegrass Festival ♦ Kodak
IBMA World of Bluegrass Official Showcase ♦
Nashville
SPBGMA Band Championship Winners ♦ Nashville
Station Inn ♦ Nashville
Barley's Taproom ♦ Knoxville
Barking Legs ♦ Chattanooga
WDVX Studios "Blue Plate Special" ♦ Knoxville
Bluegrass on Broad Concert Series ♦ Kingsport
Bootlegger's Inn ♦ Nashville
Downhome ♦ Johnson City
Texas
Overton Bluegrass Festival ♦ Overton
Utah
Desert Rocks Music Festival ♦ Moab
Founders Title Company Bluegrass Festival ♦ Salt Lake
City
Bridger Folk Music Society Series ♦ Logan
Groovefest ♦ Cedar City
Urban Lounge ♦ Salt Lake City
Shaggy's Velvet Room ♦ Salt Lake City
Pat's BBQ ♦ Salt Lake City
The Suede ♦ Park City
The Circuit ♦ Midvale
Virginia
Bluegrass & Country Music Festival ♦ Lawrenceville
The Prism ♦ Charlottesville
Ashland Coffee & Tea ♦ Richmond
Jammin' Java ♦ Vienna (Washington, D.C.)
Gravity Lounge ♦ Charlottesville
St. Catherine's School ♦ Richmond
Virginia Highlands Festival ♦ Abingdon
Washington
Bluewaters Bluegrass Festival ♦ Medical Lake
Cottage Music Concert Series/Kress Gallery ♦ Spokane
Tractor Tavern ♦ Seattle
West Virginia
Purple Fiddle ♦ Thomas
Wisconsin
Northern Lights Theatre ♦ Milwaukee
Wyoming
Grand Targhee Bluegrass Festival ♦ Alta
Big Horn Bluegrass Festival ♦ Buffalo
Laramie Peak Bluegrass Festival ♦ Douglas
Mainstage Theater ♦ Jackson Hole
Oyster Ridge Music Festival ♦ Kemmerer
Happy Jack Bluegrass Festival ♦ near Laramie
Trap Bar at Grand Targhee Resort ♦ Alta
Beartrap Music Festival ♦ Casper
Dornan's ♦ Moose
Lander Bar ♦ Lander
Hot Springs County HS Auditorium ♦ Thermopolis
Coal Creek ♦Laramie
University of Wyoming Concert Series ♦ Laramie
Silver Dollar Saloon ♦ Jackson
Alberta, Canada
Blueberry Bluegrass Festival ♦ Edmonton
Rombs Bluegrass & Country Jamboree ♦ Fairview
Ironwood Stage & Grill ♦ Calgary
Northern Circle Bluegrass Music Society Masters
Weekend Workshop & Concert ♦ Edmonton
British Columbia, Canada
Sooke River Bluegrass Festival ♦ Sooke
B.C. Bluegrass Workshops ♦ Sorrento
Norway House ♦ Victoria
Chilliwack Bluegrass Festival ♦ Chilliwack
Select Live Radio Appearances
Nashville Public Radio: Nashville, TN
WDVX FM: Knoxville, TN
WNCW FM: Spindale, NC
KOTO FM: Telluride, CO
KGNU FM: Boulder, CO
KRFC FM: Fort Collins, CO
WHAN AM: Hanover, VA
WUTC FM: Chattanooga, TN
KDUR FM: Durango, CO
WTJU FM: Charlottesville, VA
KPBX FM: Spokane, WA
WRFG FM: Atlanta, GA
KJZA FM: Prescott, AZ
KAZM FM: Flagstaff, AZ
KDNK FM: Carbondale, CO
KHEN FM: Salida, CO
KAFM FM: Grand Junction, CO
KFMU FM: Steamboat Springs, CO
KXZI FM: Kalispell, MT



Featured
Video
More Videos >


Upcoming
Shows
All Shows >

| | |
| --- | --- |
| Sep 23 | Berlin, MD |
| | Berlin Fiddlers' Convention |
| | |
| --- | --- |
| Sep 23 | Berlin, MD |
| | Festival After-Party w Rebecca Frazier's Grateful Strings |
| | |
| --- | --- |
| Oct 7 | Nashville, TN |
| | Cheekwood Harvest Festival |
| | |
| --- | --- |
| Oct 7 | Nashville, TN |
| | Celebrate Nashville Cultural Festival |
| | |
| --- | --- |
| Oct 27 | Dickson, TN |
| | Private Event |
| | |
| --- | --- |
| Oct 29 | Nashville, TN |
| | Sundays Between Feat. Music of the Grateful Dead |
| | |
| --- | --- |
| Nov 12 | Nashville, TN |
| | Sundays Between feat. Music of the Grateful Dead |
| | |
| --- | --- |
| Jun 16 | Maryville, TN |
| | Steve Kaufman's Acoustic Kamp: Bluegrass Week |

Mailing
List

Enter your e-mail address to receive a free download of "When We Fall"

News
Archive

From
Twitter
@RebeccaFlatpick