Monthly Archives:
June 2014
Thanks to everyone at Blackberry Jam Festival in Franklin, TN, for hosting me and John Frazier! Don't miss it in 2015, middle Tennesseans…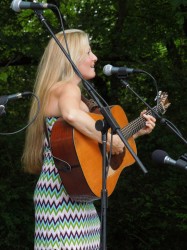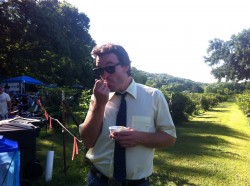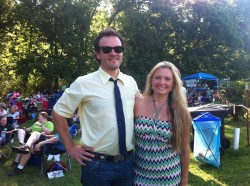 After a smokin' pit-stop at BoneFire Smokehouse in Southwest VA, we moved on to my hometown of Richmond. At Ashland Coffee & Tea, an old friend commented, "Rebecca, you have a HOT band!" Me: "They really are amazing musicians, aren't they!?" She stared at me blankly. "No, they are hot guys, Rebecca!" Wait, I thought bluegrass was all about the music! :-0
Before the show, we got to stop by the Drive-Thru with Rog on WHAN in Ashland. There was a signed Hit & Run poster at the station… from 2004! Thanks for the good times and the spins, Roger Reynolds! xox
Next stop: Drum & Strum Music Center in Warrenton. We were the ceremonious LAST SHOW in this venue, and we milked it: "This is the last song of the first set of the last show EVER at this location." THANK YOU to Pablo Teodoro for hooking us up with treats from Great Harvest Bread Co. So awesome (and every morsel was devoured!) Thanks Casey Henry of the famous Murphy Method for gracing the stage with your banjo chops, too!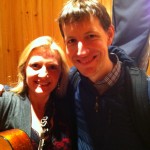 Gettysburg Bluegrass Festival proved itself to be a unique experience, as always. Where else does one find a crazy mix of Mid-Atlantic folks (and even Europeans!), a top-notch awesome line-up, & camping right next to the stage in the shade? It was fun to see Lou Reid, and to bump into Chris Eldridge as we  walked on stage.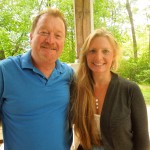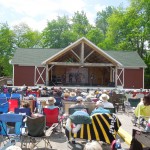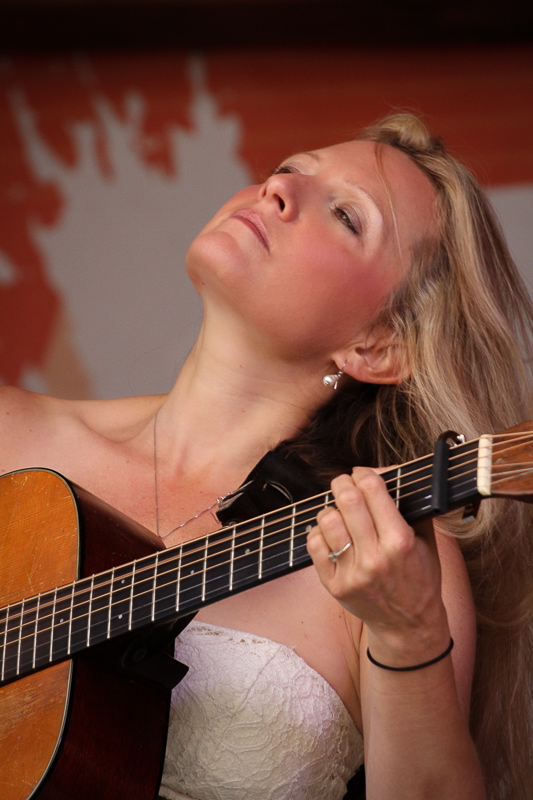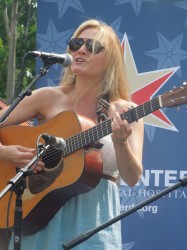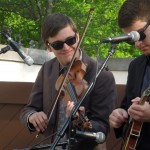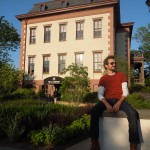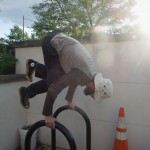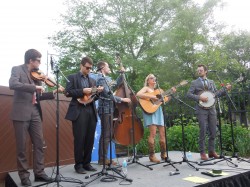 Next stop was the American Roots Concert Series in Washington D.C. at the Hill Center for the Arts, where families spread out on the lawn and concert-goers are highly enthused! (One person told me he'd driven 3 hours to come to the show!) Loved our May afternoon with these intelligent music lovers.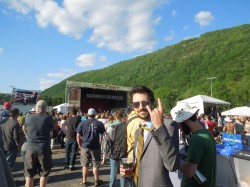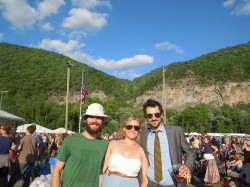 DelFest was bigger than ever this year. It was worth every minute of the 10-hour drive to do our set. 'Twas also fun to see John Frazier rip with Yonder Mountain String Band & Jerry Douglas right after we played. Ah!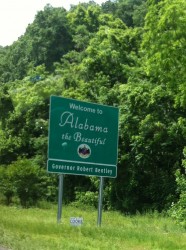 It was a 13 hour drive to get to our 3 pm set in Alabama the next day, but thanks to the courage and goodwill of mostly Daniel and Kyle, we made it with time to spare….and again, it was worth every minute. Acoustic Cafe Festival in Haleyville is one of my true favorites. It exemplifies what a festival is supposed to be. Great people, great vibes, great music, and kindness and good spirits all around. We loved all of the tie dye decorations as we walked around the campground, which had paths named Rowan Row, Garcia Flats, and John Hartford Blvd. Sweet! Thanks so much to everyone there for giving us such a warm welcome, and thanks to Nat Keefe of Hot Buttered Rum for hopping on stage with us! It's been way too long! Until next time, Alabamans!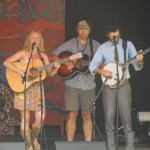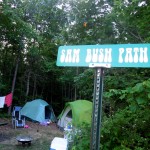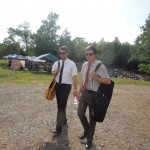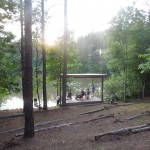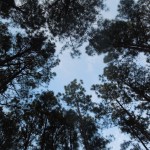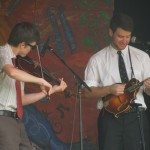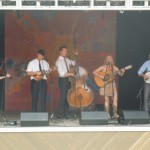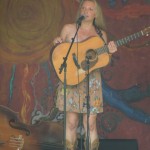 Featured
Video
More Videos >


Upcoming
Shows
All Shows >

| | |
| --- | --- |
| Jun 9 | Eglon, WV |
| | One Man Jam Festival |
| | |
| --- | --- |
| Jun 10 | Eglon, WV |
| | One Man Jam Festival |
| | |
| --- | --- |
| Jul 4 | Pembroke, VA |
| | Mountain Lake Lodge July 4th Celebration |
| | |
| --- | --- |
| Jul 5 | Staunton, VA |
| | Summer Bandstand Wednesday Night Bluegrass Series |
| | |
| --- | --- |
| Jul 8 | Richmond, VA |
| | Jammin' on the James Summer Concert Series |
| | |
| --- | --- |
| Jul 14 | Wallsburg, UT |
| | TedFest |
| | |
| --- | --- |
| Jul 15 | Wallsburg, UT |
| | TedFest |
| | |
| --- | --- |
| Jul 16 | Park City, UT |
| | Quarry Village Concert Series |

Mailing
List

Enter your e-mail address to receive a free download of "When We Fall"

News
Archive

From
Twitter
@RebeccaFlatpick